The UltraPulse laser (Lumenis, USA) is the most powerful medical CO2 laser available today and has the widest range of capabilities for solving many aesthetic problems.
It is the only fractional CO2 laser operating in ultrapulse mode, which allows to obtain maximum results from fractional ablation procedures with minimal risks of complications and a short rehabilitation period. With its high power and precision, UltraPulse provides high speed procedures and minimal trauma to the skin.
Optional interchangeable handles make this device a multifunctional workstation ideal for use in surgery and dermatology.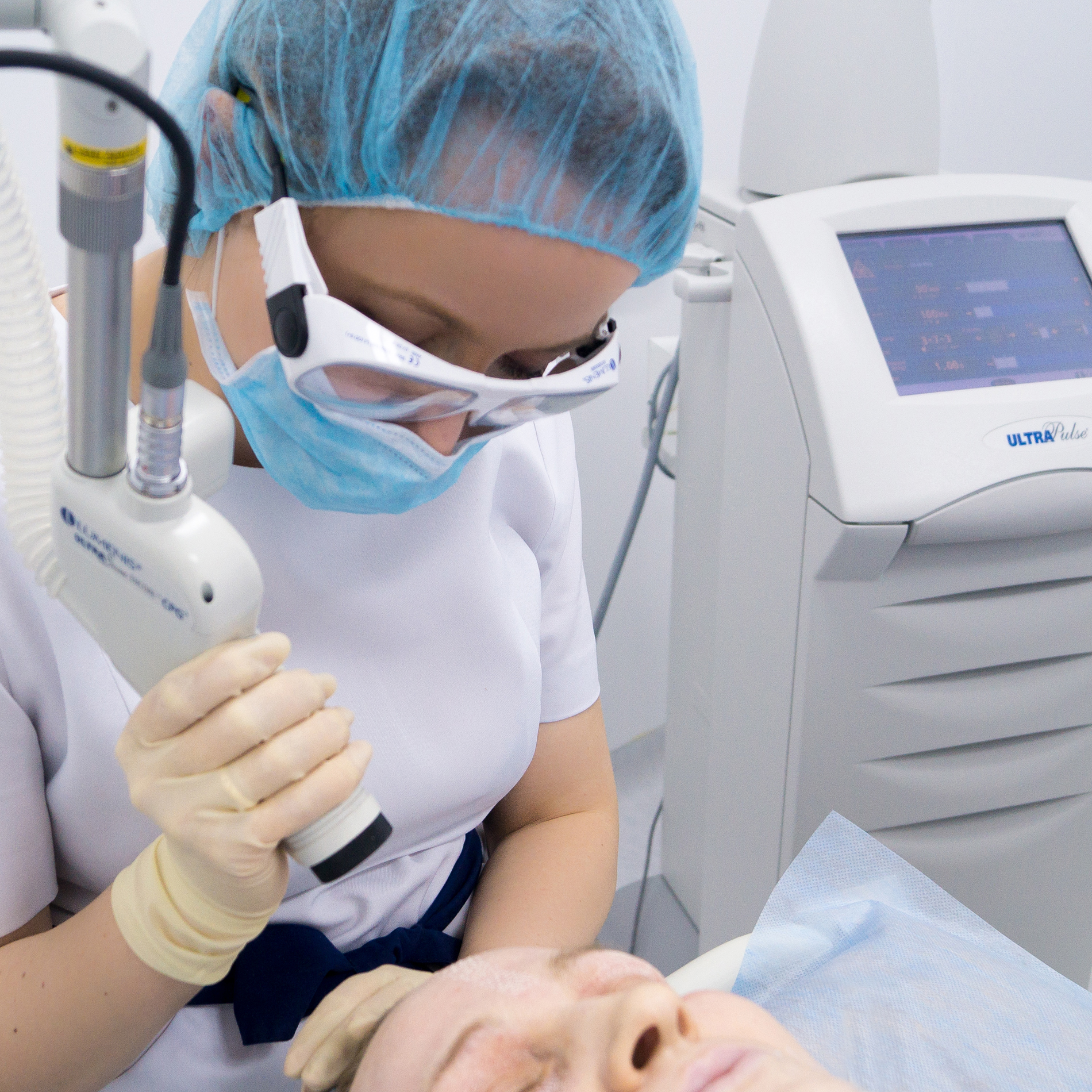 Rejuvenation:
Cardinal rejuvenation results,
Evening of the complexion in just one treatment,
Smoothing of deep and fine lines and wrinkles,
shortened rehabilitation period,
reduced risk of complications.
The essence of technology
Thanks to the ultra-short and powerful pulse of the UltraPulse laser forms a narrow and simultaneously deep ablation zones. The energy that the laser delivers to the skin tissue, starts the process of collagen production. The surrounding tissues are subjected to very little thermal effect, which ensures a short rehabilitation period and absolute safety for the patient. UltraPulse is the only device for today that allows you to work in any layer of skin according to the doctor's choice. 
Mode Active FX ™ (surface fractional ablation mode) is used to eliminate fine lines, wrinkles, "caterpillar feet", keratosis and smoothing the surface of the skin. Results are visible after just one session. 
Deep FX™ (deep ablation mode) is used to smooth out deep, pronounced wrinkles and any other skin imperfections. 
Total ™ mode (mode of combined deep and superficial exposure) is needed for comprehensive correction of various cosmetic skin defects of any severity. 
Total FX ™ mode (ultra-deep ablation mode) is used to correct scars, including burns. 
Indications for treatment with UltraPulse laser
Deep, strong wrinkles,
enlarged pores,
pronounced skin aging,
hyperpigmentation,
Scars and scars of any origin.
Advantages of
cardinal results - smoothing of medium and deep wrinkles and skin smoothing in just one procedure,
the ablation procedure is performed without general anesthesia, is comfortable and well tolerated by patients
Rehabilitation period reduced by half in comparison with other CO2 lasers,
The UltraPulse laser procedure allows smoothing even very deep scars and scars of any origin.